As the last of my adults have gone to their new homes, I suddenly realized how attached I had grown to them. Its funny, that a little part of my daily routine has changed and I'm once again focusing on little babies. The time in between each brood that I have been working with is actually just about long enough for the whole routine of newborn fry to feel a little abnormal!
Sadly, the latest brood which is only a couple of weeks old really hasn't done very well but to be honest, I wasn't really expecting them to. These had initially been housed in a bucket and I never do well when that's how they start off. Its not my choice but just a space issue.
So, taking stock, at the moment I have 3 broods and another due on Sunday. These 4 should be manageable but I will have to combine the 2 week olds with the newborns when they come along. Not something I like doing but they should be ok.
8 Months Old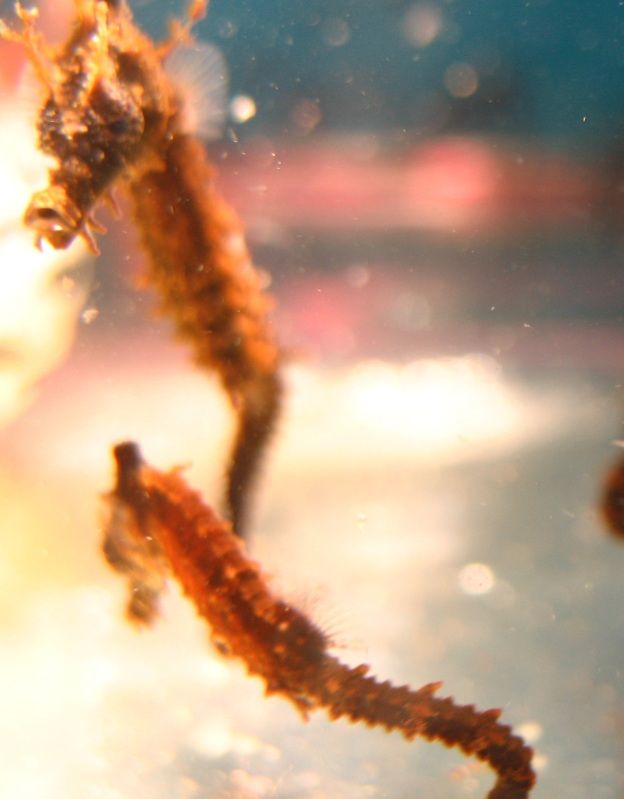 2.5 Months Old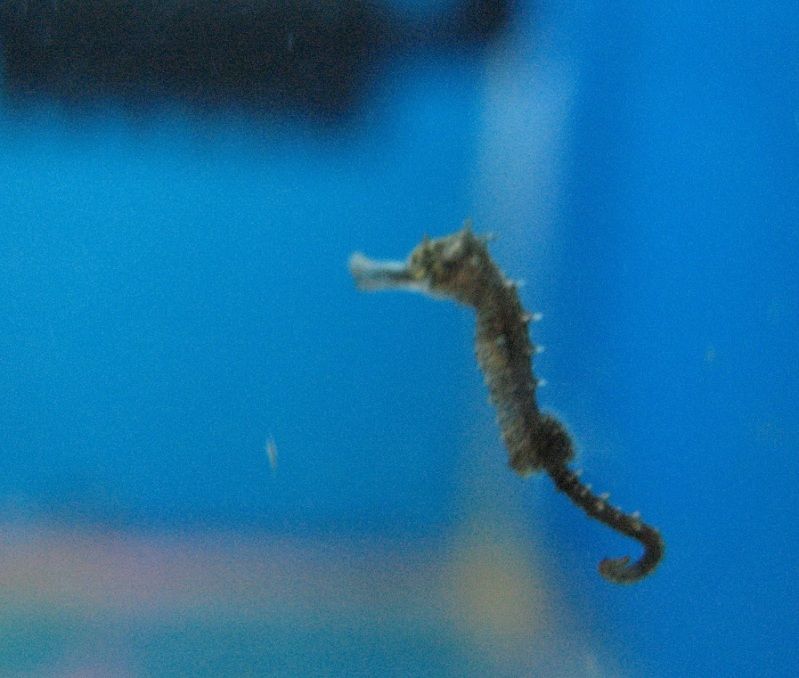 2 Weeks Old
The other thing that I'm really excited about is that I think one of my male dwarf seahorses might be pregnant. There is a chance that he is just puffing out his pouch, but I'm cautiously optimistic that we will have H.zosterae fry soon.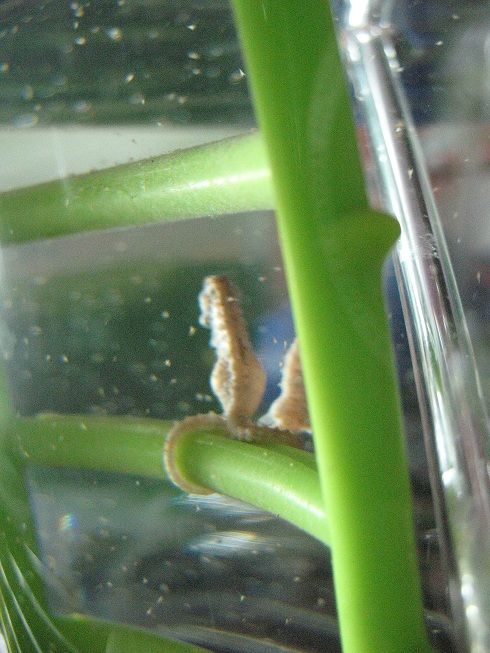 Big Pouch!
Keep your fingers crossed for me!